08 Feb 2018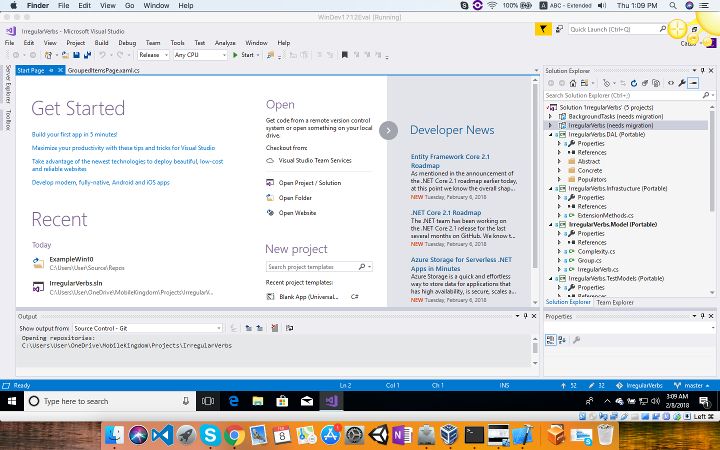 I woke up today and realized that I want to update my old app "Irregural Verbs Trainer" to Windows 10. This is a bit strange because I am currently working on Piano 3D. There is no way I will release Piano 3D in the following month though, and I want to ship smth. Smth = Irregural Verbs Trainer in this case.
Irregural Verbs Trainer is a great app, but users do not use it. I have got only about 400 downloads of this app which is basically nothing. The reason: I made the app not free, although there is an unlimited trial version. So, 95% of the app is bascially free, but in the store it is listed in the "Paid apps" category. It is silly if you think about it. Never ever make a small app not free from the beginning. You don't have marketing budget and users hardly ever buy an unknown app, especially such a small one. Much better option is a free app with IAP (in-app purchase), at least it will not scary users away.
So I decided to switch from Piano 3D development and other thoughts in my head and ship a new version of Irregural Verbs Trainer in short period of time (no more than 2 days).
There is one small problem though: I do not have Windows PC, only MacBook with MacOS.
>>> Continue reading <<<